About Latta Kennedy Builders
Formed in 2009, we are a company of talented, reliable, building professionals who create value for our clients through strict attention to quality, detail, and the homeowner's satisfaction. Founders Robert Latta and David Kennedy benefit from nearly 30 years of combined experience in projects large and small. They know how to showcase the beauty of your home with carefully planned changes that enhance your property and lifestyle.
Working mainly in Chester and Montgomery Counties including West Chester, Chester Springs, Bryn Mawr, and homes throughout the Main Line, Latta Kennedy Builders has experience with all types of properties from rural to urban, and historic to contemporary. Our craftsmanship is evident in every job we do, and we are prepared to do any level of remodeling or renovation work for you in a timely manner. We are also a family-oriented company that believes your comfort and that of your family comes first. Our workers are not just highly skilled - they are polite, friendly and quiet on the job.
We believe every job is unique and we treat every job, large or small, with the same focus. We've done small projects like building custom planters and flower boxes for a pool area, to medium-size projects including window work or building decks, to full kitchen and bath remodeling, to complete home renovations. We really know we have satisfied when our client asks for more! In one of our complex builds, we were brought in to correct a mistake made by a previous contractor and ended up going well beyond that: combining two small farmhouses on the property to create one large home. This included a complete restoration with attention to materials appropriate to the period, such as strap hinges on the doors; plaster walls; and copper gutters.
When starting a project most homeowners are concerned about schedule slips and cost overruns. At Latta Kennedy Builders, we pride ourselves in doing thorough, careful inspections and preparing detailed project plans to minimize surprises. After meeting with you to discuss your needs and vision, we provide a preliminary estimate. We create a schedule and accompany you to select materials. When the work begins we minimize the disruption to you. We keep to agreed-upon hours so you will always know when we will be there and when we will leave. We use floor coverings and dust barriers, and do a thorough clean-up at the end of the day. If you plan to occupy your home while we work, we can provide temporary kitchens or temporarily relocate washers and dryers if needed. We will even work with you to establish protocols for any animals on the property so they are kept safe and secure. Most importantly, you can be assured that any person from Latta Kennedy Builders who comes to your house will be someone you would welcome.
You can trust Latta Kennedy Builders to do the job right, and we don't close the job until you love it! We will be with you every step of the way and guide you in making the best decisions for your needs and budget. To learn more, contact us.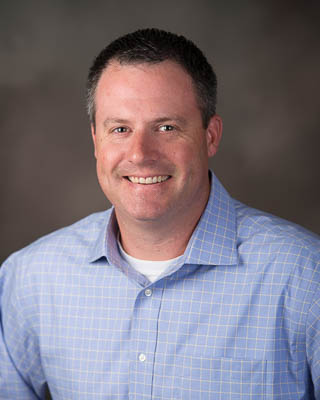 About Robert Latta
Bob began working as a builder in Montana, but later brought his considerable experience back to Chester County, his original home. His work has ranged from small additions to full remodels from the ground up. Bob has truly seen it all, and there is no issue you could have with your current home that he cannot solve. He is skilled in all phases of building from carpentry to electrical and plumbing work. His impeccable craftsmanship combined with his focus on customer satisfaction ensure that your experience with Latta Kennedy Builders will be absolutely positive.
About David Kennedy
Chester County native David Kennedy has been in the building business since 1999. He is known for taking your vision for your home and applying his own skill and imagination to create the unique and beautiful, from custom furniture and cabinetry to a full home renovation. The most rewarding part of a project, for Dave, is seeing your excitement when you get to use what Latta Kennedy Builders has produced for you. Like Bob, Dave is focused on the customer experience, bringing you high quality while keeping timelines and your budget in mind.