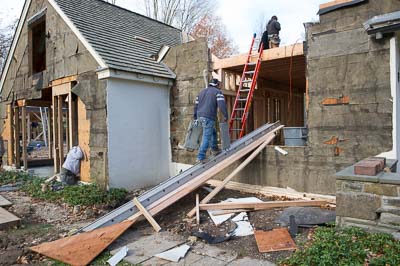 Building an addition should do more than simply raise square footage. Your new space should increase the overall comfort and functionality of your home. Because additions are often the most complex of renovation projects, you will want a professional builder for the job. Robert Latta and David Kennedy have over 30 years of collective experience as builders and general contractors, including nearly 10 years in the Latta Kennedy Builders partnership. With this background, we know how to create thoughtful and beautiful residential additions! We are dedicated to bringing you solutions that will maximize your enjoyment and use of existing rooms or provide whole new areas designed to a specific purpose. As builders working primarily in Chester County and Montgomery County, we understand how renovation can affect your building's value, and can guide you in making appropriate choices for your situation. We are fully versed in all local zoning and permitting requirements, too.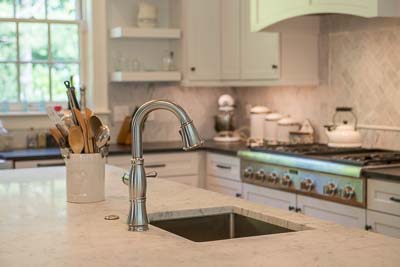 Of all the remodeling projects you could do, kitchen remodeling is one of the most popular and rewarding. If you love to cook – from basic to gourmet – the room where you practice your art should support your goals. If cooking is a chore for you, rather than a passion, you want it to be as easy as possible.
When you think about how much time you spend in the kitchen, remodeling might be right for you. There are many reasons to do so. You may have outdated equipment that needs to be modernized for energy savings or to provide new features. The current layout of your kitchen might be inefficient for food preparation, cooking, or cleanup; or you may want extra counter space. If you have children, you might want to add a breakfast bar for busy school mornings, for example. You might need extra storage, or want cabinetry that blends better with the rest of the house. Finally, if you are planning to sell your house, replacing an outdated kitchen with an upgraded one can increase the appeal of your property to today's buyers.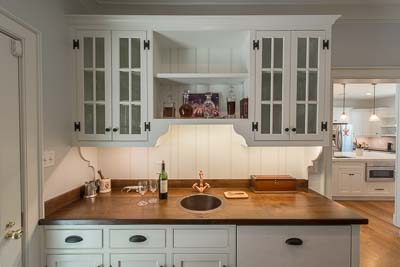 It is well known that clutter and disorganization increase stress. While it is true that custom cabinetry can bring your stress level down by adding storage, the right cabinetry can do much more. It can extend the functionality of a room; protect your belongings; make office tasks and craft projects more enjoyable; and make getting dressed for work, or the kids ready for school, more efficient. It can also help you maximize your home space by enabling rooms to 'multi-task'. For example, built-in custom cabinets with ample storage can make it easy to transition a room from its regular use to another purpose. As an added bonus, the right custom cabinetry lends beauty and detail to any room.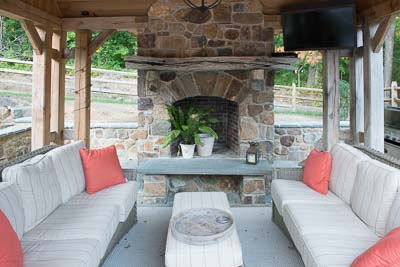 Having the right outdoor structures, with amenities that support both your needs and your 'wants', can truly enhance your property. For example, great outdoor spaces and appointments let you enjoy the beauty of your home and landscaping from a pleasant venue. They offer areas to relax and unwind from your hectic schedule, but they also make entertaining guests a breeze. They encourage your kids to get outdoors, and encourage you to spend time outdoors with them. They free your driveway from clutter, and support your favorite past-times.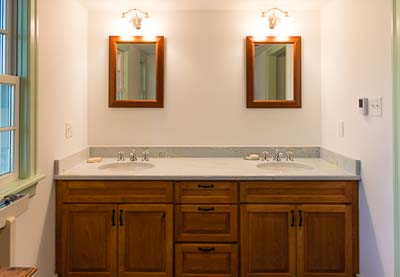 The right bathroom can make getting ready in the morning easy or provide a relaxing retreat in the evening. Having everything you need, exactly where you would expect to find it, creates a morning routine that runs smoothly. Carefully planned layouts minimize delays and fighting over space in a shared bathroom. And what can beat a long, hot bath or shower for relaxation at the end of the day? Along with kitchens, bathrooms are popular rooms to upgrade. Latta Kennedy Builders can improve your bathrooms with any type of renovation - everything from small changes to creating whole new bathroom additions - whether you favor an austere style or want a luxurious spa-like ambience.